Home Products LATHE ACCESSORIES NOVA LATHE ACCESSORY OUTRIGGER UNIT FOR ORION & 2024 (57073)
NOVA LATHE ACCESSORY OUTRIGGER UNIT FOR ORION & 2024 (57073)
NOVA 2024 and ORION LATHE ACCESSORY OUTRIGGER UNIT
Adds swing capacity in the outboard function for your NOVA DVR 2024 and Orion Lathe. This optional accessory allows you to turn up to 33″ diameter platters and bowls in the outboard mode for the 2024 Lathe and 29″ for the Orion Lathe. Made from solid cast iron, providing rigid strength and stability.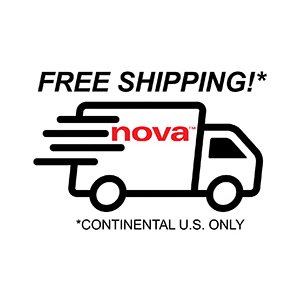 THIS PRODUCT IS NO LONGER AVAILABLE
Product Description
NOVA 2024 LATHE ACCESSORY OUTRIGGER UNIT (Tool Rest not included) – also fits NOVA Orion Lathe
Adds 29″ swing outboard capacity for the Orion Lathe
Adds 33″ swing outboard capacity for the 2024 Lathe
Solid Cast Iron
Vibration dampening
For 2024 and Orion Wood Lathe
Quick to add, remove or move out of the way
Does not include tool rest
Only logged in customers who have purchased this product may leave a review.