Home Products SHOP NOVA PARTS DIRECT 2022 NOVA Factory Sale NOVA Large Modular Tool Rest Bundle (LRB)
NOVA Large Modular Tool Rest Bundle (LRB)
The NOVA Large Modular Tool Rest Bundle is being presented to test market demands as we currently only offer these items individually.
This exciting package brings together all of our Large project modular rests together for the first time in our NOVA branded rugged storage case lined with protective foam.
The NOVA Modular Tool Rest System is a flexible system which allows you to mix and match your tool rests to create the perfect tool rest for your needs and gives you the ultimate flexibility!
This bundle includes our 9028 12″ Tool Rest Bar, 9090 Large Bowl Rest, 9094 Large Box Rest and the 9028 5″ Tool Rest Post in a sturdy storage case with handle and a bonus Microfiber NOVA branded cloth!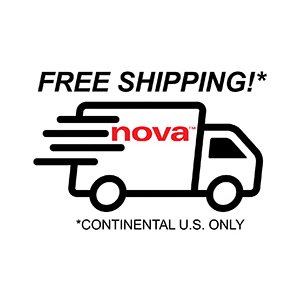 Warranty: 2 Accessories and Inclusions Full Replacement*
*Warranty covers manufacture defects only
In stock
Only logged in customers who have purchased this product may leave a review.