Home Products SHOP NOVA PARTS DIRECT 2022 NOVA Factory Sale NOVA SUPERNOVA2 INSERT VERSION CHUCK "BODY ONLY" W/KEY (SN21)
NOVA SUPERNOVA2 INSERT VERSION CHUCK "BODY ONLY" W/KEY (SN21)
The NOVA Insert Version SuperNOVA2 Chuck is suitable for a wide variety of lathes with up to 20″ swing. The SuperNOVA 2 Chuck is fully featured and one of the most popular on the market today. Unique features such as Composite Indexing Back, Auto Stop, Copper composite Jaw Slides, Comfortable Tilt away T Bar Handle. Powerful patented Tuff Lock gearing with precise, hardened action. Delivers incredibly smooth strength for a solid, vibration free performance.  This is an Insert type chuck, it requires an additional insert adaptor to fit a lathe.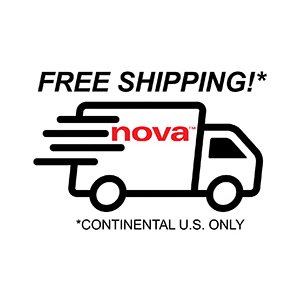 Warranty: 2 Year Jaws and Chuck Full Replacement
*Warranty covers manufacture defects only
In stock
Product Description
The NOVA SuperNOVA2 Insert Version Chuck "BODY ONLY" includes our NOVA Operating Hex Key Handle for the first time in our NOVA branded rugged storage case lined with protective foam.
This includes our discontinued SuperNOVA2 Insert version chuck with numbered or numberless jawslides and left hand scroll.
Includes our SuperNOVA2 Insert Version Chuck and NOVA Operating Hex Key Handle in a sturdy storage case with handle and a bonus Microfiber NOVA branded cloth
Only logged in customers who have purchased this product may leave a review.