Home Products SHOP NOVA PARTS DIRECT 2022 NOVA Factory Sale NOVA LATHE ACCESSORY 2MT LIVE CENTER SYSTEM (5015-R)
NOVA LATHE ACCESSORY 2MT LIVE CENTER SYSTEM (5015-R)
ITEM DOES NOT COME IN FACTORY PACKAGING – ALL ITEMS INCLUDED
Comprehensive tailstock support for virtually all spindle turning requirements. With over 6 handy functions, it includes a hollow body for drilling through the center, and replaceable centers including a Threaded Center, 60° Center, Miniature Extension Center, Hollow Cup Center and Stepped Cone. Can be used on all NOVA lathes and all lathes with a 2MT Tailstock. It's perfect for both heavy and delicate work, and handles both hard and soft woods easily. Made to last, with a tough triple bearing system and precision machined from solid 1045K machine steel for long life and precise fits. The Threaded Center comes with 3 functions for custom wooden support pieces, a miniature internal cone function for small turnings and an internal support piece for small bowls. The 60° Center is ideal for medium to hard woods and general purpose spindle work. The Miniature Extension Center is used to support thin work for small delicate turnings. The diameter of this stem is 1/4″ so can double as a 1/4″ pen mandrel. 2 of these centers could be used for each 1/2 of the pen mandrel (available for additional purchase). The Hollow Cup Center is perfect for soft wood support. Comes with its own demountable point with the center point removed hollow boring up to 5/6″ can be done. The stepped Cone is good for fast and convenient mounting of work.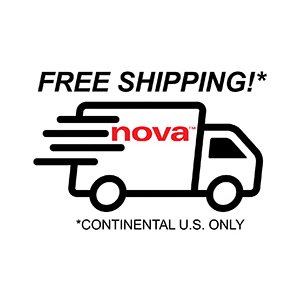 Warranty: 1 Year*
*Manufacture defects only
Out of stock
Product Description
Fits all lathes with 2MT tailstock
Fast, precise and powerful tailstock support system
Versatile – over 6 functions in the 1 unit
Quick change tapers for quick mounting of center pieces
Hollow body for drilling through the center
Only logged in customers who have purchased this product may leave a review.
California Residents Proposition 65
WARNING: Drilling, sawing, sanding or machining wood products can expose you to wood dust, a substance known to the State of California to cause cancer. Avoid inhaling wood dust or use a dust mask or other safeguards for personal protection.
WARNING: This product can expose you to chemicals ​(Rust Prevention Oil) ​which are known to the State of California to cause cancer​. ​Always wash your hands after unpacking the product for first use and use in a well ventilated area. Dispose of packaging bags thoughtfully.
For more information go to: P65Warnings.ca.gov