Home Chucks Nova 30th Anniversary SuperNova2 Chuck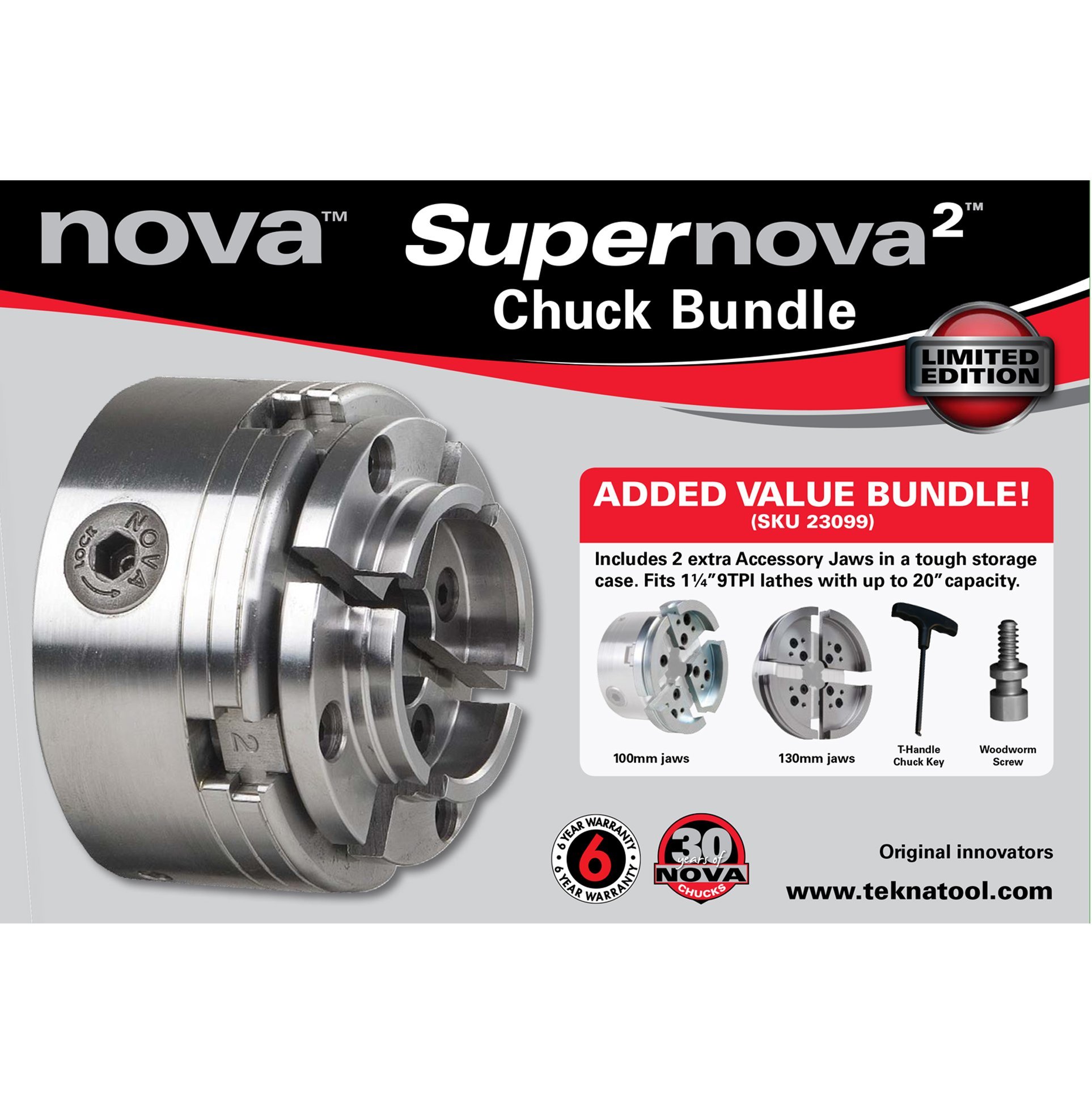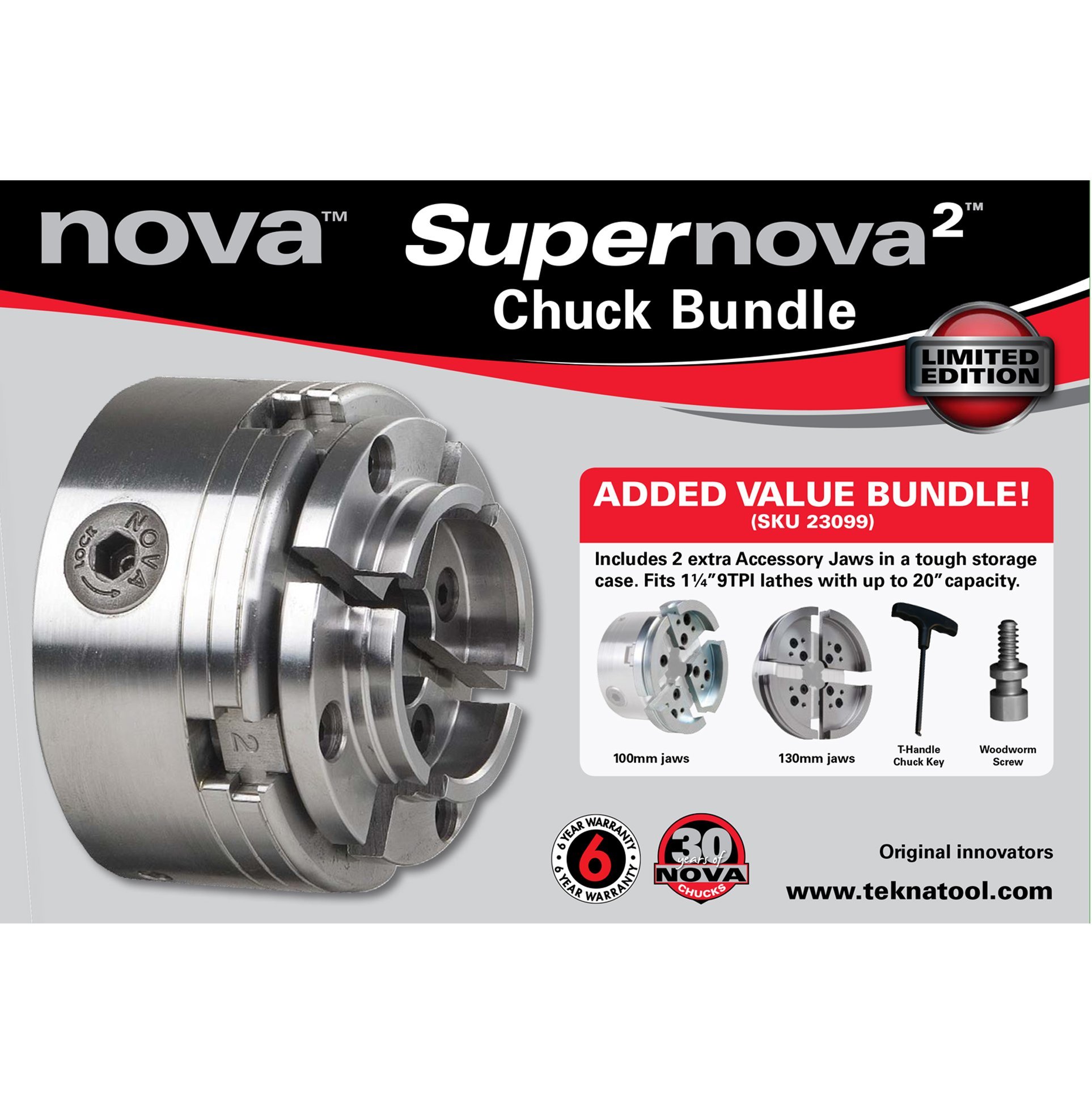 Nova 30th Anniversary SuperNova2 Chuck
This limited edition 30 th Anniversary Bundle includes the
popular SuperNOVA2 Chuck dedicated threaded 1 ¼""8TPI
with an additional 2 popular Accessory jaws and a sturdy
storage/carry case. Perfect for gifting.
Product Description
QUICK START GUIDE TO FEATURES AND BENEFITS
• Limited Edition 30th Anniversary Chuck Bundle (23099) Includes SN2 chuck, 50mm/2" Jaws, 100mm/4" Jaws and 130mm/5" Jaws, in a sturdy storage/carry case.
• One handed geared action; powerful & positive grip.
• Very accurate and high quality Takes the same accessory range as all other NOVA Chucks, very versatile, able to tackle a wide
range of projects*
• Comes in a dedicated 11/4"8 Thread, fits the most popular lathes on the market.
• 6 year full warranty – best in market
• Smooth, powerful gearing
• Advanced features – automatic jaw safety stop, Copper impregnated jaw slides.
QUICK START GUIDE TO SPECIFICATIONS
• Dedicated 11 /4"8 Thread,
• Limited edition includes 2 extra jaws, JS100N 100mm/4" Jaws and JS130N 130mm/5"Jaws in a sturdy storage case.
• Packaged Weight: 9.1lbs/4.77kgs
• One handle geared operation
• Up to 20" diameter lathe capacity
• Bowls up to 350mm/14" (using std 50mm jaws)
• Up to 150mm/6" length spigots (using std 50mm jaws)
ACCESSORIES
Takes all the standard NOVA Accessory Jaws that are recommended for the G3 Chucks.
IMPORTANT NOTICE 
Safety Advisory! Only use authentic NOVA accessories on your NOVA chuck. Using non genuine NOVA and copies of accessories could lead to operation and safety issues and will void our market leading warranty. NOVA accessories are designed for use only on NOVA Chucks. Do not use on any other chuck.
Only logged in customers who have purchased this product may leave a review.